You Deserve Exposure.
Your growth is just a click away.
click to visit site
www.ezveb.com
A division of White Mastery that provides shared, reseller, virtual private server, and dedicated web hosting.
"I was guaranteed 99% uptime with EZVeb hosting"
An internet domain registrar providing Top Level Domains (TLDs) at reasonable rates.
"EZVeb got me the perfect domain name for my business"
A provider of industry leading email servers.
"I didn't face a single hiccup while migrating my mailbox to EZVeb's mail servers"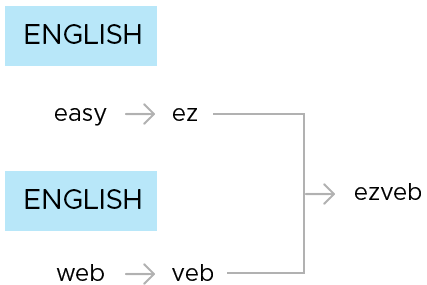 English:probably a concatenation of easy and web.
User over time for: EZVeb